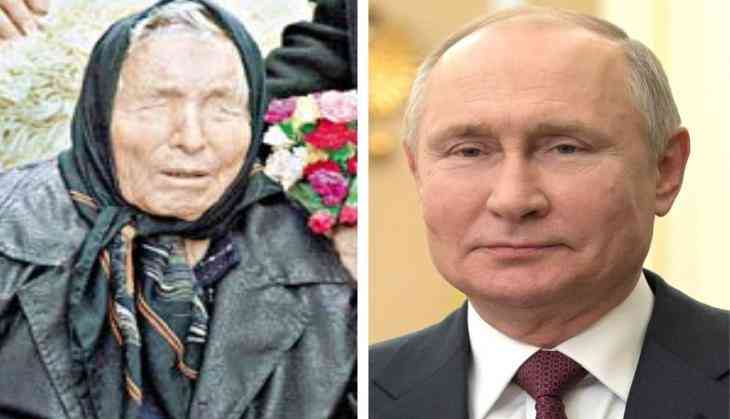 In the midst of Russian invasion of Ukraine, Bulgarian blind mystic Baba Vanga's prediction about Russian President Vladimir Putin has gone viral on the internet.
The blind mystic, who had rightly prophesied September 11 terror attack, had predicted that Russian President Vladimir Putin will one day rule the world. She was said to have got 85 per cent of her predictions correct.
Baba Vanga, also referred to as the Nostradamus of the Balkans, had told writer Valentin Sidorov that Russia would become the "lord of the world" and on the other hand Europe would become a "wasteland''.
"All will thaw, as if ice, only one remain untouched – Vladimir's glory, the glory of Russia," Baba Vanga had predicted - a plausible mention of Vladimir Putin.
Furthermore, the mystic added, "Too much it is brought in a victim. Nobody can stop Russia."
Baba Vanga, born in 1911, claimed that she was given a rare gift from God to see into the future after she mysteriously lost her vision at the age of 12 during a storm.
When she died in 1996, she left behind predictions that goes until 5079, the year she believed the world would come to an end. Her claims about the dissolution of the Soviet Union, the death of Princess Diana and the 2004 Thailand tsunami and Barack Obama's presidency became a reality.
Also Read: Brave Ukrainian man stops Russian tank with bare hands, watch dramatic footage