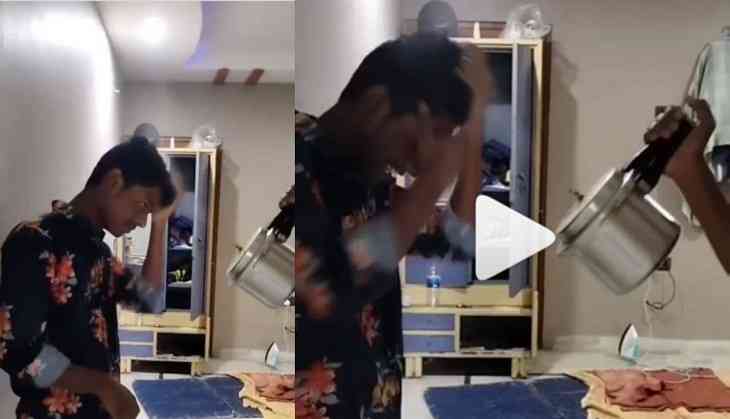 Man finds bizarre trick to dry hair
There is a solution for every problem, however, it depends on one's approach to solving that issue. In India, people called it jugaad when they don't find a solution to a problem. The Internet has been filled with various 'jugaad' videos that have left us stunned and shocked sometimes.
One such video of desi jugaad has gone viral on social media. In the video, a man finds a hilarious way to dry his hair in the absence of a hairdryer. However, we advise you not to follow his trick without knowing its consequences.
In the viral clip, a person can be seen holding a pressure cooker while the man is drying his hair using its steam. He also gives a style to his hair with the help of steam.
Also Read: Funny Video: Two women steal this thing from road pavement; hilarious incident caught on cam
The video was shared on an Instagram page named black_lover__ox.
Watch the viral video here:

"Sasta hairdrey," the text on the viral video reads.
Since the video is being shared on social media, it has garnered over 14.2 million views and over 5.75 lakh likes on the photo-video sharing app.
Netizens also left in splits after watching the video while some people called it risky.
A user commented, "Legendary brain." Another said, "That cooker will blast."
What's your view about this desi jugaad video?
Also Read: Young boy chokes on a piece of chicken sandwich; watch horrifying video