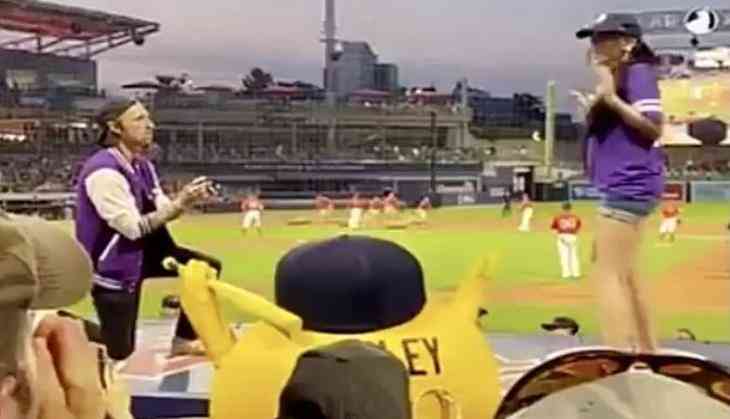 Many people link love with fairytale weddings, but things did not turn out as planned for this man as he went down on one knee to propose to the woman he loved. After he decided to ask the question in front of a packed stadium, the woman was seen running away after she said no. Now, the embarrassing video has gone viral.
The incident took place recently at Polar Park, a baseball park in Worcester, Massachusetts. Aggravating the situation, the video was also posted on Instagram. "The scene from Worcester is a tough one," WTW Mass admins wrote while sharing the clip.
The embarrassing moment, which was caught on camera showed a woman in shock after seeing the man with the ring. She shook her head indicating no and ran up the stadium stairs, leaving the man red faced.
Watch the video here:
As the video was extensively shared on social media, it kicked off a fierce discourse online with some people and sports experts wondering: "Was this guy actually rejected or was this a stunt?"
However, a man who claims to be present during the incident, told the radio station 98.5 The Sports Hub that he thought the scene was "real" because of the way the man reacted. "The woman was horrified after the proposal. She ran up the stairs. The gentleman ran after her with two of his buddies," he recalled. Wooster added: "I saw the whole thing. It was horrifying."
After the video went viral, many people felt sorry for the man, and some said the woman had the right to say no.
Also Read: Propose Day 2022: Check out hilarious posts, pics to celebrate valentine's week